Online Casinos that Accept Neteller

Reading Time: 7 min
If you've used online casinos in Europe before, no doubt you've seen Neteller. It is one of many popular e-wallets used throughout the world, but especially in Europe.
If you're a New Zealand native, and you don't know them – you might know other brands in their group, like Skrill or PaySafe.
E-wallets are a standard method of payment for online transactions. Especially with online casinos, where card payments can be unreliable (depending on your location).
Online casino Neteller transactions are nearly always as smooth as. Or at least on Neteller's end! The rest depends on your casino.
That's where our guide comes in – our Neteller casino list has the very best sites, arranged and reviewed for you in one place.
By the end, you'll know everything you should expect when making a Neteller casino deposit. From new neteller casino sites with the best bonuses, to the sneakiest rules and the top sites that accept this popular payment method.
Easy. So, let's get into it! 
Facts & History of Neteller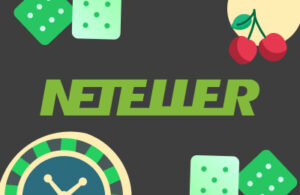 Neteller was founded in Canada in 1999. It is owned by PaySafe group. You may know them from the popular prepaid PaySafe cards. These let you manage your spending, while also not linking your actual bank account to anyone online.
Neteller themselves were always into online gambling. In fact, just a few years after launch, 85% of online gambling operators worldwide had Neteller as an option.
In 2004, Neteller moved its headquarters to the Isle of Man, a small island (and tax haven) in the Irish Sea between Britain and Ireland. Shortly after that, they exited the American market. Many people at the time thought that could be the end of Neteller – but they continued to grow.
In 2015 Neteller bought out their competitor Skrill. This made them one of the biggest online e-wallet payment providers in the world, only really behind PayPal.
In 2017, PaySafe Group (owners of Neteller) were themselves bought out for $3.9 billion, by infamous private equity and investment firm Blackstone Group.
Fact: Neteller is one of the few online payment systems to offer rewards and perks to VIP customers who transfer a lot of money through their service. Good to know!
Neteller Casino Deposits: How to Do It
Depositing at Neteller casino sites is super simple. If it wasn't, they wouldn't have been one of the world's most popular services for 20 years, eh?
Make sure you're signed up with Neteller. Registration needs just a few details and takes less than a minute.
Either put money into, or link your bank account with, your Neteller account. There's over 40 ways to do this, according to the Neteller site. They range from popular bank cards like VISA or MasterCard to cryptocurrency to bank transfer systems like BACs or Swift.
Sign up to a casino account. Check our top list, on this page, for our picks where you can choose $1 deposit casinos and the best online casino that accepts Neteller right now.
Once you've got a casino account, find the deposit page. This should be super easy, too; on any site we recommend.
If you want to use any casino bonuses, you should have a look at the terms at this point. That's because some casinos use bonuses that exclude certain payment options. Not often, but it does happen, so it's worth checking!
From the deposit page, simply choose Neteller then put in how much you want to deposit and away you go. For your first deposit, you may have to enter your Neteller password. This links it to your casino account.
Easy! Now just play at a casino with Neteller funds. 
Neteller provides users with simplicity, security and speed, making it one of the most popular payment methods among online gamblers.

Lucas Stewart (NZCasinoMagic expert)
Withdrawing money from online casinos using Neteller
So, you got some luck and made enough money for a withdrawal – good for you! What's also good is Neteller's super quick and easy withdrawal process.
If you deposited with Neteller already, submitting your withdrawal should take less than a minute.
From there, the casino will take some time to process it – anywhere between 1 hour and 24 hours at the best casinos. Some may take up to 48 hours for processing.
If you want to use Neteller to withdraw, but didn't deposit with it, this should be fine. However, check your casino's banking options, usually listed in our review, as some sites don't let you withdraw using a different method to the one you deposited with.
Once you have the money in your Neteller account, it's a simple process to get it to your bank. There are limits to how much you can withdraw, starting at 10,000 USD per calendar year. This goes up depending on your Neteller VIP level – and can reach 2 million a year at the top level.
Don't worry about hitting that big progressive slot jackpot at one of our recommended Microgaming casinos and hitting a withdrawal limit, though. The big progressive jackpot slot makers will handle all the money transfers for you, in this lucky case!
Fees Charged by Neteller for Deposits and Withdrawals
Neteller charges a 2.5% fee for depositing to your Neteller account via most payment methods. Some go down to 1.5%, but the majority of internationally known options on their list are 2.5%.
Neteller charges you 2-3% fee for withdrawals to your bank account. Or a flat fee of 10 USD for bank transfers.
A top Neteller casino won't charge you anything for withdrawals, so you only have to worry about one fee.
Some casinos will charge you for withdrawals, though, so make sure to read our real money casino reviews first and factor this into your decision.
Reliable Neteller Casinos: How to Choose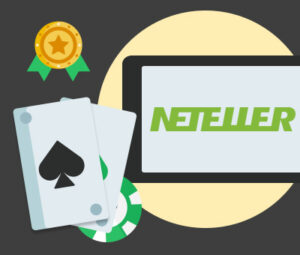 Our expert team usually looks at:
      Security, licensing and reputation

      Payment options. Is it a casino that accepts Neteller deposits? Plus, other features – such as, is it a

$5 deposit casino?

Or is it a $10 minimum?

      Website design, features and mobile site

      Game collection – quality, range and

best online casino payouts

      Bonuses – does it have a specific Neteller casino bonus? What other bonuses are available?

      Customer support, for example, do they have a live chat?
That's quite a few factors! You could look at those all yourself, of course. However, they're often hidden away in the terms and conditions. So, why not just let our expert team do it for you?
If you do want to have a quick look yourself, though, we won't discourage you! So, we've got a few key tips for you here.
Our Top Tips
Firstly – we'd say you can tell a lot about a casino by what they don't show you!
Our first port of call is often to scroll down to the footer at the bottom of the casino's page. For one, the best casinos often put the logos of payment providers they work with here – so you can see if they've got Neteller quickly.
These footers should also include licensing information, and quick links to the bonus terms and the customer support section. If any of this is missing, it isn't a good sign!
Looking down here first lets you get a better idea of what a casino is actually like underneath the headline bonuses and flashy games!
Neteller Mobile Casinos
The process is very similar when looking for a top online casino that accepts Neteller, on your mobile.
A top Neteller casino will have an excellent mobile site. There's no excuse not to have one in the modern market. Everything that's available on the desktop site should also be on mobile – from games to banking options and bonuses.
We'd advise looking at the same factors as you would on a desktop. Like charges and fees on payment methods, and whether they have bonuses that work with Neteller.
If a casino requires a download to use on mobile – this is a red flag. The technology is there for a casino to just boot up in any mobile browser in seconds and run perfectly. So, most online casinos now use it!
Online Casino Alternatives to Neteller
Neteller is what is known as an e-wallet. These offer you a place to store and transfer money online, without having to go through a bank every time. It's fast and convenient, and e-wallets quickly became popular with online gamblers.
Neteller's biggest competition, in the online casino world at least, is PayPal and Skrill.
Funnily enough, Neteller and Skrill are actually both part of PaySafe. You can actually deposit from Neteller to Skrill and vice versa, but they charge you the most of all their payment methods to this (5%).
PayPal is the biggest e-wallet in the world, with most mainstream brand name recognition. Even the world's richest man, Elon Musk, got his first big paycheck from his PayPal investments.
However, PayPal doesn't really like online gambling. Only a special few online casinos in highly regulated regions get to use PayPal.
However, you'll find loads of top online casinos that accept Neteller!
Basically, all of them.
Yes, PayPal is more widely used – but when it comes to online casinos, Neteller or Skrill are the top choices.
Alternatives to e-wallets at online casinos include bank cards like VISA or MasterCard, bank transfer facilitators like Swift or Trustly, or just plain old-school bank transfers.
Nearly all of these alternative methods take longer to withdraw than Neteller New Zealand players' funds.
In fact, bank transfers and card withdrawals can take 3 to 5 days (or more) at many online casinos. Neteller withdrawals are usually instant, after the casino's processing.
Neteller and Online Gambling: Pros and Cons
Pros
Superfast and reliable transfers at almost any online casino or sportsbook

Highly regulated and long-standing payment provider with 20 years' experience
Cons
Some charges for withdrawing to your bank from Neteller

Some casino bonuses aren't available for Neteller players
Neteller casino payment method is a popular choice at online gambling sites and has been for over a decade.
That's because it's simply the most reliable, convenient and fastest way to get your funds to and from online casinos.
Yes, they charge you some fees. But so do most other methods.
Yes, you'll have to then withdraw from Neteller to your bank. That's just a short extra step, though, compared with the added time if you withdrew using a bank card or bank transfer!
Neteller Casino of the Month in New Zealand
Casinos that accept the Neteller payment method can be a good way to make money and are very popular in New Zealand. Neteller has gained popularity over the years due to its simple user interface and fast transaction times. Our experts are constantly checking and testing casinos and this month the best Neteller casino is:

1st Deposit - Match Bonus up to NZ$200
Conclusion
Neteller may not be the best e-wallet of all time in every department, but it's a very consistent and available option at online casinos.
When you play casino with Neteller, that means fast and simple transactions from and to anywhere in the world. What's not to like?
If you want to find the very best casino that accepts Neteller for your needs, try our reviews above out today!